@bootyshapers The winners of Sweeties Booty Shaper giveaway have been picked and will be notified shortly.
They are:
Pam phowel…
Aliza butterflybenz…
Julie rudolphju…
LN lwild…
Mandy amanda_l…
Booty Shapers are an inflatable boot support made from PVC and I am giving some away.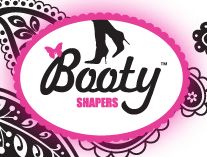 I bet you thought this was going to be something to help your butt but no, it's for your boots instead.
Booty Shapers are a simple way to protect boots from sagging and getting out of shape all year round. Boots sag when they aren't worn, resulting in creasing and premature wear.
Booty Shapers are an inexpensive and simple way to preserve your investment.  Simply inflate these great little shapers and insert in any boot.  Don't leave boots crumpled at the bottom of your closet or tossed into a corner. They keep boots in shape when they're not being worn – simple.
Booty Shaper makes a nifty little stocking stuffer certain to make even the most jaded accessory hoarder race to her closet.
I just bought a pair of just below the knew riding-style boots so these came at the perfect time.
In my video you will see the different patterns available, how they work, and what they do.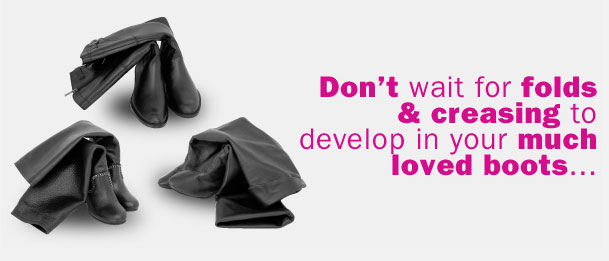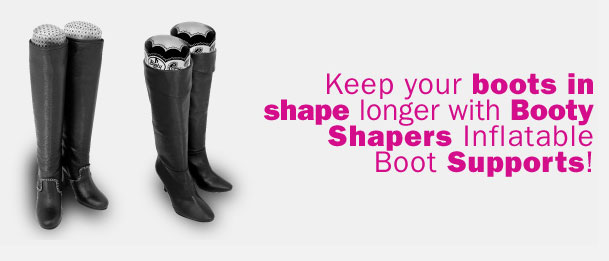 They are available all over the country and can be ordered through nationwide retailers or online including:
Amazon.com
Bed Bath & Beyond
CVS.com
Drugstore.com
Container Store
Organize.com
Booty Shapers is going to giveaway a pair to 5 Sweeties Readers.
How to Win a pair of Booty Shapers: two ways
Leave a comment below and tell me what kind of boots are you favorite. Knee high, over the knee, short boots, cowboy boots, snow boots, or whatever is your favorite – 1 entry per person
Click here to send this tweet on Twitter – 1 per person per day
Tweets will be tracked automatically so you don't need to leave a comment after each one.
Giveaway Rules: This giveaway is only open to residents of the United States who are 18 years of age or older. Ends on November 21, 2010, at midnight EST. The email addresses that are collected for this giveaway will only be used for the purpose of contacting the winner and will never be given out to anyone nor sold. The winners will be randomly chosen and contacted via email. The winner will have 72 hours to respond to my email. Only one winner per household. Please make sure you check your junk mail folder. Winners will also be posted on Sweeties Sweeps.
FTC Disclaimer: I received free Booty Shapers in exchange for hosting this giveaway. Anything that I write here is my own opinion and I am not required to say anything specific about the company or product.