@whitecloudmom Every Tuesday and Thursday, White Cloud is giving away $50 Walmart Gift Cards. It's easy to enter and win.
Twitter Tuesday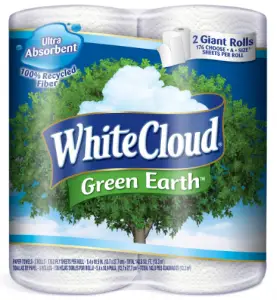 Follow @whitecloudmom on Twitter and look for the trivia question on Tuesdays. Answer or retweet to your followers to be entered to win a $50 Walmart Gift Card.
If you are unsure of the answer, you can still retweet the question to win.
White Cloud Facebook Challenge
Become a White Cloud Fan and meet the Facebook Challenge every Thursday to be entered to win $50.
The challenges are so easy yet fun to participate in and gives you a chance to win a $50 Walmart Gift Card.
Bonus Coupon: Sign up here to get a $1.00 off coupon for White Cloud toilet paper.