Let's take a look at some of the things readers have been winning over the last month or so.
With more and more people finding out that sweepstakes are a great way to "win what you can't afford", you know the winning stories are going to be plenty.
This past month or so I have won some good things myself. I find that many more of my wins are coming from restricted sweepstakes, sweepstakes mainly for my state or a handful of states. The odds are better when you enter sweepstakes that are restricted to less people.
Here are some of my recent wins:
iPod Touch 64GB (from Secret site sweeps)
$50 cash (from Secret site)
Two NFL tickets to any game in the country (from Secret site sweeps)
Two theater tickets worth $75 to a show at local casino (from Secret site sweeps)
Two ArtPass tickets to 15 Connecticut museums (from Secret site sweeps)
Prada Handbag worth $1,800 (national, from InStyle magazine)
$100 Office Depot gift card (national instant win game)
Entering restricted sweepstakes for your state is what the Sweeties Secret Sweeps is all about. Ask any member who uses the site on a regular basis and enters everything we post for their state. If you are wondering if your state is included, then yes, every single state is included. The only state that we have a hard time finding sweeps for is Alaska. Even Hawaii has a good amount of sweeps. Remember, all it takes is one good win to earn your membership fee back and then some.
What are other readers winning? Here are just some of the many winning stories. There are so many stories that I only have time to post a few. Make sure you check out the Winner's section on the Secret site on a regular basis for all of the winner's stories.
Sweeties Secret Sweeps Member Wins:
From Monet: (Cubs Rooftop prize)

I just received a phone call that I won one of the (20) grand prizes in the Cubs Sweeps. They have already emailed the affidavit and publicity release forms. You could enter with a video, at the ball park or with a mail in. I sent the mail in entry. Being an Illinoisan and a baseball fan this will be a great game–the sponsor's choice for the giveaway is a Cubs/Cardinals Saturday game.
Thanks, Sweetie, for my biggest win yet off the Secret site!
From Dan: (Cubs Rooftop prize)
LOL! I was just getting ready to post this same thing. I won this too. I'm not sure yet if I'll be able to go, but am going to try my best. Maybe I'll see you there, Monet!
The ARV is $500 and includes some food and beverages.
Thanks sweetie! This site is probably the best investment I've ever made.
From Pircy: (Cubs Rooftop prize)
Wow, I won this too….3 out of 20 from Sweeties Secret Sweeps! See you at the game!
From Marte:
I am so excited as this is my biggest win to date. I received a call late this afternoon that I was a winner of 3 days and 2 nights on Mackinac Island, 5 course dinners each night and 2 breakfasts. 2 rounds 18 holes of golf at The Jewel course. 2 round trip tickets for the ferry to get to island. ARV $1600.00
I am so excited as it was our 28th anniversary last weekend and money has been tight. So we decided not to do anything big just dinner at home. This is going to be perfect. My hubby really could use a weekend away to regroup.
Huge thanks to Sweetie for this awesome site. I could not have won it with out the information available here.
From Jennifer:
I'm so excited! I got a call last night around 10pm from someone stating that I won a text-to-win sweepstakes. When I told the lady I was in Ohio, she sounded really surprised because it was advertised in OR & WA (but I checked the rules and I'm eligible! I love the internet!), but said they would still be happy to have us!
The trip was for this weekend but I told her we couldn't make it on that short of notice, but she said we could come whenever we'd like. She sounded tickled that we were coming from so far (she's with the Chamber of Commerce) and said that because it was such a long trip for us, they would pay for as many nights as we're able to stay and she would get us free meals, a gift basket, ATV passes to ride the dunes, charter fishing, and whatever else we'd like to do while we're there! We've been emailing since, and she said she and all her coworkers had a good hard laugh about the "mistake" but thought it was great that we were coming and said that we'd be local celebrities when we get there and might get featured in their newspaper! (Looks like a pretty small town!)
I'm headed back to school F/T in 2 weeks, so it looks like the best time to go for that long will not be till spring, but she said that's fine – I just hope she's as excited about it by then as she seems now! lol
Thanks for posting these great little-advertised sweeps!
From Matt/Dawn:
Got a call today from Crush/Pepsi, grand prize winner of a 5 day/4 night trip for 2 to any Almond Resort (they are in St. Lucia or Barbados), all inclusive (food, drinks, activities), 2 airline tickets, and roundtrip airport transfers to the resort. I am so excited! I started crying when she told me and she had to ask if I was still there. This was just a contest I found in my local grocery store, mail in only, only for Michigan.
From Kel-n-Ron:
I was out running errands and came home to find a "surprise" package waiting for me! I won $250 + $25 worth of misc. football fantasy stuff … keychains, beer kozzies!
From Tiffiny: (about 4 or 5 other members won this as well)

Hi Sweetie! I won a trip and I am way excited.
Bud Light Port Paradise includes the following: Round-trip Coach Class Airfare for you and one guest from a major metropolitan airport; Round-trip Transfers to/from the Bud Light Port Paradise cruise ships; Four Days/Three Nights Double Occupancy Cabin aboard one of two chartered ships; All meals beginning with lunch on Thursday through breakfast on Sunday; Entrance to the VIP Concert on our own Private Island.
From Franknsense:
Happy Birthday to me! I won a $50 mani/pedi (in the form of an American Express gift card) from an Oklahoma sweeps!! What a great surprise!!
From Tina:
WENDY WENDY WENDY!!!!!!! I'm soo excited!!! I got this today. Actually I got a voice message on Friday but couldn't find out the specifics until today. I AM the GRAND prize winner and although it's not a trip to the Bahamas it doesn't matter. We didn't have much of a fun summer with my boys and this will come right on time. Thank you soo much for doing what you do, all the helpful advice and your many resources you give to us all. I sent in 10 entries.
It was PERFECT, it was a local contest for MD, DC, and VA. I followed all the rules and regs and viola!!! Thanks once again Wendy..this is now just a way of life for me. I think I'll be sweeping til they bury me. Thanks so much!
One (1) Grand Prize – Four (4) Lexus Presidents tickets to a Sponsor-specified Washington Nationals 2010 regular-season, home game; the opportunity to watch batting practice from the field; a Sponsor-specified personalized welcome message on the scoreboard; and a Sponsor-specified Washington Nationals gear item. ARV: $1,500.00.
From Ann:
I just won a 2010 Bad Boy Buggy with an approximate retail value of $12,000! It was listed on your secret site. Thank you again for all your the hard work you put into Sweeties Sweeps!
(I knew, eventually, I would have to win something BIG!)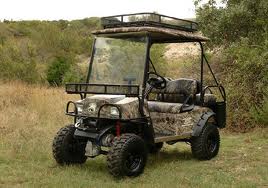 From Jackie:
I signed up with your Secret website at the end of June. I was notified today I won 12 scratch off tickets from a local radio station. I will let you know if I win anything off of them. I just wanted to say thanks for posting this sweeps from PA.
Thanks for all the hard work you do.
From Sweeties readers here on the main site:
From Costana:
Just wanted to let you and all the others know that I won a trip!!! I was one of the Grand Prize winners in the Sunsweet Ones Super Fruit Sweepstakes. I received an email on Monday Aug 16th, with affys attached.
The Umstead Hotel & Spa in Raleigh, NC. Trip package includes roundtrip, coach-class air transportation for two (2) from a major airport near your home to Raleigh, NC; three (3) nights accommodations at The Umstead Hotel & Spa; the "Umstead Wellness Package" for two (2); $200 spa credit per room, each night of stay; special amenity gift compliments of the Umstead Spa; an allowance for full-size rental car for length of stay; and $1,550 spending money for meals or additional spa treatments. This prize has an approximate retail value of $4,350.
Sent in the affys and have been confirmed!!!!!! We are really excited and plan on going sometime next year. Thank you so much for all the work you do on your websites!!!!!!!!!!
From Sandie:
Dear Sweetie, I am a Sweeties fan and I enjoy your FB page. I have been sweeping for a few years and have won small prizes here and there. I was just checking up on FB as I do every day, when I found out I had won a Flip Ultra camera from Verizon Fios this 4th of July. I think I entered the drawing on FB either that morning or the morning before. What a nice surprise. I keep reading your tips and suggestions and will be looking forward to my future "Big" win. Thank you for your great website/FB page. I have learned many helpful tips and look forward to more winnings.
From Shannon V:
Glee: The Music, Vol 1 & Vol 2 CDs from the Dove Hair Glee for All Giveaway. The Last Estate book from the Goodreads First Reads Giveaway. A $50 American Express gift card from the Dymo Perfect Personal Assistant Sweepstakes, And 2 totally free Sobe beverages from the SoBe Heads or Tails Instant Win Game (+ about a thousand Buy 1 Get 1 Frees!)
Thanks for pointing out all these great sweeps!
From Lisa K:
OMG!! I can't believe it! I finally won!! Congratulations! You have been selected to receive a prize in the $185K Birthday Giveaway Game, administered by ePrize. You have been selected as the winner of a trip for two (2) to HSN Live in Vegas in Las Vegas, NV. Please see the Official Rules for further prize details and eligibility requirements. This prize has an approximate retail value of $1,500. I have entering sweeps from your website for about a year now and this is my 1st big win! I am so excited! Thank you sweetie!
From Lauren:
I just had my biggest win yesterday: a $500 Petsmart giftcard, along with two vouchers for Iams 20lb dog food. My 6lb dog is set for life! 🙂 I won it off of the Iams' Life's Better Sweeps that ended on June 30th. I'm so excited. Thanks!
From Lori:
I got a little discouraged because they were just small wins, and I began working more and took a little time off from sweeping when….I received Oprah`s O Magazine anniversary sweepstakes Day 7 win of $2,500. gift certificate from IKEA !!! Thank you for all you do for us !!
From Maura:
A week ago I stumbled upon your website through an MSNBC article and boy was I excited. I had heard of sweeping before, but never gave it much thought until I really looked into it through your site. I thought, what the heck, I'm on summer vacation from college and have a little free time on my hands. I wasted no time entering sweepstakes through your site and with your advice I entered as many as I could through my local Boston radio stations and TV networks.
After a week of what seemed like hundreds of sweepstakes, today I received two tickets to a an advanced screening of the new movie "Salt" with Angelina Jolie from a local radio station. I cant begin to tell you how excited I was! When I checked my email, I also received a $10 of a $50 or more purchase at Lowes through one of there sweepstakes. So cool!
Thank you soooo much for your website and the ability to "win what I can't afford"! This poor college student loves it!
From Shelly:
I JUST WON the Academy Back to School Laptop! – YEAH YEAH YEAH!!! My FIRST BIG prize on your site!!! 🙂 SO EXCITED!!!!! (My husband doesnt believe me. He He (He thinks its a con). I CANT WAIT to show him! THANK YOU SO MUCH for your website!!
From Marge:
Just wanted to say THANKS to you for this – I won a LINDT chocolate lover's dream pkg. the other day! I was Really Skeptical about online sweepstakes- i didn't think anyone ever REALLY won them. Now i know BETTER – THANKS TO YOU!!!
From Karen:
I have posted some of these on Facebook but I thought I would make it easier and send these wins together.
4-$30.00 for Chilis from Heinz and Chilis Ode to Awesome
a $5.00 phone card from coke Global Celebration
a Team Lowe's Racing and Kobalt hat from the Lowe's ultimate man cave
a package of Nathan's Famous Hot Dogs
a package of Fun Size Twix from the 10,000 reasons to chew
and in the mail a $5.00 gift card for Dollar General from the Hartz/Dollar General pet contest
Thanks for all you do
From Kev:
I have been an avid visitor to your site for almost a year now, maybe more. Thanks to you I have won several things (movie tickets, Gift cards, chocolate baskets, clothes) and I am truly grateful! I have been holding out on contacting you until I won the "big one", which I finally did recently. At least to ME its the "big one". Here is the sample of a letter I just received:
Dear Kevin,
I would like to congratulate you on being selected as one of 50 winners in the Little Debbie Great American Getaway. Your winning package will include two roundtrips within the AirTran Airways system, two nights at a Holiday Inn Hotel, a two-day weekend car rental with Avis, and a $200 cash card.
I have been trying to win a trip for what seems like forever and I FINALLY got one! Thanks so much for all that you do! I will be joining the Secret Sweeps site very soon!
From Jim:
Just wanted to let you know I won 4 tickets, worth $360. from Hellova Good Dip for the NASCAR race at Pocono PA. for August 1st!
From Jamie:
I have had a great July. Here is what I won.
2-Sobe Tshirts
2-Sobe Track Jackets
1-Barilla sauce and pasta,won this twice
2 -Movie Tickets from Wendys
1-$100 Gift card to Dave and Busters
1-Cargill Tshirt
Years supply of Honey Nut Cheerios
2-$10.00 Gift cards to Best Buy from McDonalds
1-Nascar hat from Fuel to Win
2-Glasses in red velvet bag from Amstel Light
1-Tornados Tshirt
1-Pirates Bay Waterpark-4 tickets, 4 lunch vouches and 4 water bottles
1-Free ticket to Airbender
1-Nathan's hot dogs TShirt
1-Big Mouth Summer Cooler from Chevron/Texaco
1-$50.00 Gift certificate to Foods Across America from Miller Lite
1-$50.00 Gift card to Albertsons from Redleaf
1-$100.00 check from Bust the Bill Stack
18 Free Bottles of Sobe
From Jan:
Just wanted to let you know I received a big box today from the mailman…Best kind to get when you didn't order anything. Anyway, the note said…Congratulations! Your entry was selected as a prize winner in the Chex Mix Facebook July Sweepstakes. I won 26 of the 8.75 oz bags of chex mix, all different flavors. What a great surprise!
From Kellie:
I just won a $500.00 gift card to Office Max. Since I'm a teacher, this will help pay for exta supplies all year! Thanks again!
From Rik:
I wanted to let you know that I won on Openmysafe.com in July. I received my Visa Gift card today. I'm so happy to have won $500.00.
Thanks for a great newsletter.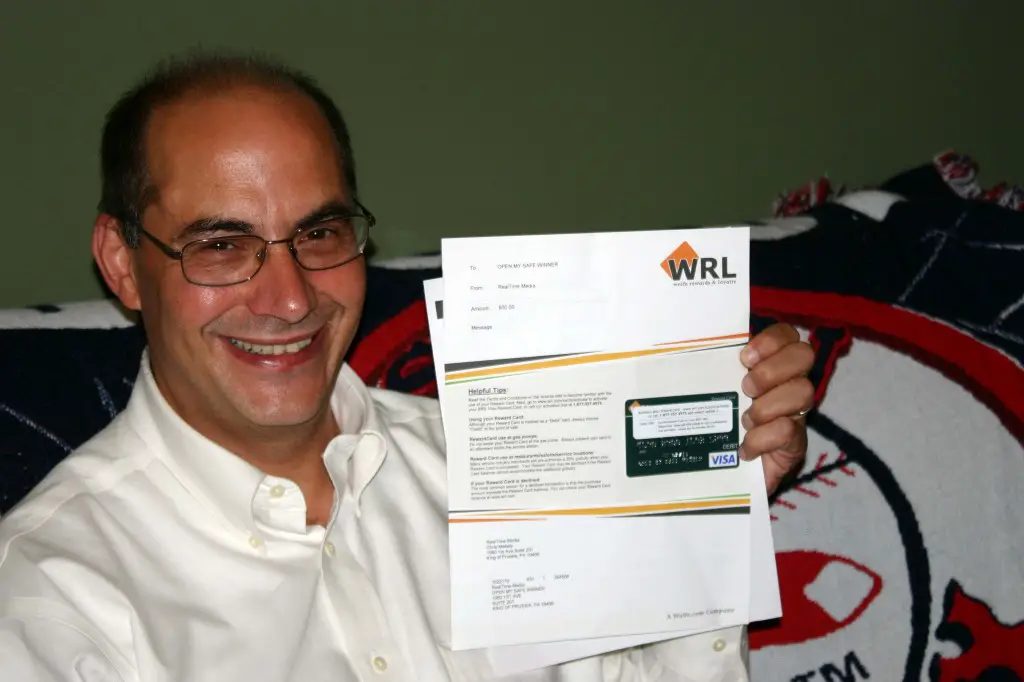 From Lisa:
My husband and I are having such a great sweeps month that I wanted to drop you a line about all our wins!
$50 Bucky's Card – FB Contest
2 Tickets to Cats and Dogs – IWG
No Frills Gift Certificate – Survey
Backpack/goodies/$25 Amex gc – Twitter Party
Coleman LX5 Grill – Pringles Sweep
$20 Omaha Steaks Gift Card and a box of Filet Mignons – Omaha Steaks FB page giveaway
35 Box Tops – IWG
1 Pack Nathan's Hot Dogs – IWG
2 Shick Quatro Gift Packs – IWG FB
2 Xeko Online Stuffed Animals – IWG
Jon Verdon Book – Daily Digest
$40 agoo.com gift card – parents connect
2 Boxes of Fiber Plus Bars – Twitter
4 Nanny McPhee Returns sneak preview passes – local sweep
$100 Office Depot Card – IWG
PS3 Game – Subway IWG
Thank you for all you do to inform us of the new sweeps. I have been a "secret" member for about 2 weeks now and I can't wait to see more wins come in from that! THANK YOU!!!
Have you won something?
Share it with us below or email your winning story to [email protected] to be included in the next winner's post.

Disclosure: this sweepstakes listing
may contain
an affiliate or tracking link but we
do not use referral links
. Read about our
policies
for more details.