Several readers forwarded this information to me and it checks out so I am posting it. Remember, you should never give out a credit card to enter or claim a prize from a legitimate sweepstakes.
This is concerning sweepstakes run by Hearst Magazines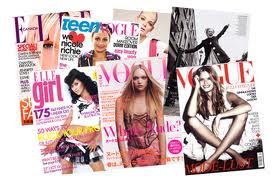 We have recently learned that a sweepstakes company using the name Town & Country (but which is not affiliated in any way to Town&Country magazine) has been calling subscribers to inform them that they are the winners of an online sweepstakes. The caller may leave a voice message with a call-back phone number and a claim number as winner identification.  Those who call back are greeted with "Town&Country" and then asked to provide credit card information in order to claim the prize.
Hearst Magazines (Country Living, Cosmopolitan, Esquire, Food Network Magazine, Good Housekeeping, Harper's Bazaar, House Beautiful, Marie Claire, O, The Oprah Magazine, Popular Mechanics, Redbook, Seventeen, Town&Country, Veranda) does not operate this way.
Sweepstakes winners are first contacted by email and no personal or financial information is ever requested other than verification of mailing address. The names of confirmed winners are posted online as stated in the sweepstakes official rules.
We apologize for any inconvenience this scam may have caused any of our readers.  Please be assured we value each one of you and therefore feel it important to notify you of this situation.
Sincerely,
Liberta Abbondante
Sr. VP, Consumer Marketing