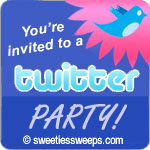 @popsicle #SlowTheMelt Join the Popsicle Moms on Wednesday, July 14th for a Popsicle Twitter party.
About the Popsicle Twitter Party
Party Details:
Date: Wednesday, July 14, 2010
Time: 6pm – 8pm Eastern Time
Hashtag (Party name): #SlowTheMelt
Party Host: @Popsicle
Organized by: @mombloggersclub, @table4five, @raisingmy4sons, @momspark, @modernmami, @3kidsandus, @angievinez, @justiceny, @justicefergie, @justicejonesie, @raisingolives, @ohmariana
You MUST RSVP and attend the party to win.
RSVP Here: twtvite.com/slowthemelt
Prizes: During the Twitter party they will also be giving out full-value coupons for Popsicle products as well as several copies of the Big Book of Fun, a "boredom-buster" that includes jokes, puzzles, mazes and more kid-friendly activities.
Popsicle® is partnering with National Geographic Kids™ to help Slow the Melt. Whether it's shutting off the lights every time they leave the room or turning off the water while brushing their teeth, there are very easy steps kids can take to help. In fact, National Geographic Kids™ created 10 simple things kids can do every day to help slow the melt of the polar ice caps!
From July 12, 2010 through August 15, 2010, every Tweet containing the hashtag #SlowTheMelt, Popsicle® will donate $1, up to $25,000, to the National Geographic™ Polar Fund for every Tweet containing the hashtag #SlowTheMelt, Funds raised will support research and exploration efforts of the polar ice caps and global warming issues.
For more information on the National Geographic™ Polar Fund, visit bit.ly/polarfund.
How to Participate in a Twitter Party
Twitter Parties are simple and tons of fun – think of a group chat where all of your friends on Twitter can join in the discussion.  To spice things up, the more tweets you have during the Twitter Party, the greater chances you have of winning a great prize, including gift cards
1. Sign up for a Twitter account at www.twitter.com
Watch my video on how to use Twitter
2. During a party visit www.tweetchat.com or www.tweetgrid.com (you can use either one. The one you use depends on which one you like better)
For Tweet Chat: login into your Twitter account with the button on the top right of the homepage. Then type the hashtag (party name) that will be used for the party.
Watch my video on how to use Tweet Chat for a Twitter party.
For Tweet Grid: Make sure you on the Party tab and then fill in the hashtag, the Twitter user names of the party hosts, and your Twitter user name. If you don't know the Twitter user names of the hosts just leave that box blank.
Watch my video on how to use Tweet Grit for a Twitter party.
3. Watch what everyone is saying at the party. You will learn what you need to do to win. Sometimes it is just chatting, other times it is answering a question from the host.
4. Follow the conversation, answer questions and wait to get picked as a winner.

Disclosure: this sweepstakes listing
may contain
an affiliate or tracking link but we
do not use referral links
. Read about our
policies
for more details.