@AOL Those readers who subscribe to any of my Sweeties sites or the Sweeping 101 course and are using an AOL email may no longer be getting daily e-mails from my site. This appears to be affecting only AOL, Compuserve, and Prodigy emails.
Apparently, AOL has spam filters in place causing emails from blogs like mine to mark every e-mail as spam and not even let it through to your Inbox.
What can you do?
If you have a previous email from my site open one and scroll to the bottom and click the unsubscribe link. Then click this link to sign up again
If you still don't get any emails from my sites the next day email me.
Get Another Email Address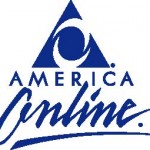 Because this is happening on my only my site but millions of other blogs that use the Feedburner service to deliver their daily emails, that means you are missing out on a lot of emails. And, you don't even know what else you aren't getting because AOL is blocking messages.
And, I found out that it also affects anyone with an AOL email who is signed up for my Sweeping 101 course. You are not getting those emails either because AOL is blocking them.
AOL is not going to fix this anytime soon so I suggest you get that second email address to use for blogs, sweepstakes, freebies, course, just about anything.
I only use GMail now for my service but there are others to choose from that will work just as well.
Check Your Junk Mail Folder
Make sure you are checking your junk mail folder at least once a week. I find some real emails always get in there so don't assume they are all junk.

Disclosure: this sweepstakes listing
may contain
an affiliate or tracking link but we
do not use referral links
. Read about our
policies
for more details.