Want to win more cash and prizes? Why yes, thank you. Don't we all? Your best chance of winning a prize outside of entering national instant win games or sweepstakes with thousands of prizes is to enter local, more focused sweepstakes. We call them restricted sweeps because they are only for certain people to enter. Usually you have to live in that state to enter. Entering local sweepstakes will cut down on the competition because less people will enter if the sweepstakes is restricted to a certain state or even a group of states.
How to Find Local Sweepstakes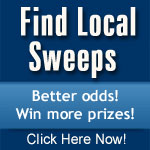 You can spend all day searching for local sweepstakes and yes, you can indeed find them on your own without any help but why not go to a website that does all of the work for you?
Sweeties Secret Sweeps is your answer for local sweepstakes. We find them for you and post them on our private site.
Why is the site private? To keep the competition down even further. Even though everyone can find local sweepstakes most people won't spend the time looking for them because it is a laborious, time consuming task.
Does this site cost? Yes. There is a $25 yearly fee to join. It takes a lot of effort to find local sweepstakes and post them for all 50 states. The fee covers all kinds of things from our hosting to paying the people who do the work for you. Most members say they win their fee back and more within a month. You should definitely win it back over the course of the year.
Think of it this way, some people don't like to clean house so they pay a housekeeper, some don't want to find sweeps so they pay someone else to find them for them.
Disclaimer: There is no guarantee that each state will have the same amount of sweepstakes listed. We can never promise any specific amount. Our job is to find what we can for your state, give you resources for you to find them and teach you how to find them on our own.
However, all states are represented and all states are searched for equally to make it fair for everyone.
You also have to remember that you will not find 1,000s of sweepstakes for your state at any one time like you will with national sweepstakes because they are for one or more states. National sweepstakes are a dime a dozen and also much, much harder to win. Enter less with better odds and you will win more prizes. It's that simple!
Can you guarantee that I will win?
Absolutely not! There is never any guarantee that you will win whether you enter a national sweepstakes or a local sweepstakes for your state.
There are many factors involved in winning.
First: you have to be willing to put in the time and effort to enter. We cannot do the work for you.
Second: it requires patience to win from entering sweepstakes. Maybe your state won't have so many sweepstakes this week but will have more 2 weeks from now. All it takes is one sweepstakes to become a big winner. You just have to wait for the right sweepstakes to enter that will make you a winner.
Third: to win on a regular basis you have to see this hobby as a long term
Fourth: Quality versus quantity. Like I said, you can enter lots of national sweepstakes but you will have a lot of competition because this is a huge hobby with hundreds of thousands of people entering at any one time. The more locals you can enter the better your chances of winning and you won't have to enter as many.
It's about working smarter, not harder!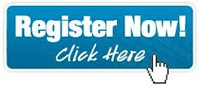 Member Testimonials
Woo hoo I've only been a member for less than a month and already my membership has paid for itself. Yah Me!!!

You have been selected as a GOLD Prize winner of the "Be a Winner at River Rock Casino Sweepstakes" sponsored by Comcast SportsNet Pacific and River Rock Entertainment.

One (1) nights stay at Geyersville Inn
dinner for two (2) people at the Quail Run restaurant located in the River Rock Casino
two (2) Ten Dollar ($10) playchecks for use in the River Rock Casino

Chalyn

I just got an affidavit saying that I won the Grand Prize in the Ravenswood Winery Giveaway! I've only been sweeping since early this summer and I've never won anything "big" before. I can't believe it! Thank you so much for posting these sweepstakes for us, Sweetie. I was hesitant about spending the money to sign up with this site, but I love the main Sweeties Sweeps site so I decided to give it a try. This is a pretty good return on my $25, I think!

Iyo

Hi Sweetie,

I can't believe I have another big win to report, but here it is. Earlier this month I won $1,000 through the Ravenswood Winery sweep on your Secret Sweeps site, and I was notified a week later that I won a KLX140 dirt bike in the Kawasaki/ Monster Energy sweepstakes you posted months ago! The ARV is $3,000! I about fell over. My husband is overjoyed.

I just wanted to tell you how much I appreciate all the work you put into this site and your Secret site. Money is tight for us right now and we're trying to save enough to move back home, so these wins come at the perfect time. I've only been playing along since June and had never won anything worth more than $80.

Anyway, thank you so much, and please keep putting the good sweepstakes out there for us! 🙂

Laura (Iyo)

Whoohoo danced around the house today. I won a $100.00 gift card for the grocery. It was a surprise in the mail. Already went and stocked up the bare cabinets. Its my second win on the secret site. Thank you Sweetie and all the sweepers.

Kitups

Yay! I won a 46″ LCD TV and a $750 AMEX gift card. This is my first big win…I've been sweeping since August and so far had only won two $25 prizes and a cooler. This was from a Georgia only sweepstakes. I am currently unemployed so this money is a HUGE blessing, and we are going to sell our other TV to put some $ in the bank as well.

I was so excited when the rep called that I had to put the baby in his crib so I wouldn't drop him, LOL…

Kristie

Since joining SSS, I have been searching for local sweeps, especially local radio station giveaways. In 3 months I've won:

$25 Wendy's gift card
$75 Made in Oregon store gift card
$50 Mrs. Meyer's cleaning products gift card
I also won a 8GB iPod from Coors Lite Bold & Cold listed on this site.

I am so excited about these prizes! They will be used for Christmas presents and make the holidays a little less stressful!

Thank you Sweetie for all your hard work in finding sweeps. You've changed my life!

Lydia

I have been playing the Ice Mountain® Brand Natural Spring Water Back to School Instant Win daily since September, yesterday I got this message; You've won Second Prize in the Ice Mountain® Brand Natural Spring Water Back to School Instant Win Game! Your prize includes: One (1) NAMCO BANDAI Active Life™: Extreme Challenge video game for the Wii™ home video game system, One (1) floor mat video game controller

Once again persistence pays off. Also since the last time I wrote I have also won:

Movie tickets from Coke
A soy candle from Glade
Salad from Dole

I have recently joined Secret Sweeps and it's a great site, I used money that I have won to pay for it. I have also recommend your site to many friends and told them that if they win anything they should join the Secret site. It is worth the money.

Thanks again for the help,

Karen
Refunds:
There are no refunds given and the fee is only $25 for an entire year, the cost of one dinner out or a pair of cheap shoes. You will most likely win enough prizes and more to pay this back over the course of the year but this is never guaranteed. Many readers have won thousands of dollars in prizes so the small registration fee is definitely worth it for what you get back.
Why Does This Site Cost?
It takes a lot of time to find and post local sweepstakes. Yes, while local sweepstakes are available to everyone willing to do the work, not everyone wants to spend the time finding them. And, not everyone is good at hunting them down. We take the work out of finding local sweepstakes and put them on this site so you don't have to. And it costs to run and maintain this site.
How Much Does It Cost to Join?
The cost to join is Sweeties Secret Sweeps is $25.00 per year, payable through PayPal or Credit/Debit Card. This is a private site and can only be accessed by logging in with your paid account.
How to Pay and Register:
We use PayPal for secure payment processing but you can pay through:
PayPal Account (Must Be Verified with A credit Card Subscription)
Major Credit Card (MasterCard, Visa, Discover, or American Express
Click the PayPal button at the bottom of the page to join. You do NOT have to have a PayPal account to pay. Once you click button you will be taken to the PayPal site where you can click the link below the PayPal log-in box to pay with any major credit card.
Once you pay you will be transferred to a page where you will get to pick your user name, password, set your email address and then log in. There is no waiting for us to set it up.
Once you enter the required information and authorize us to charge your credit card, we will add a one-year subscription to it.
Ready to join? Click Pay Now!
NOTE: After you pay please wait until the Paypal page transfers to the Secret site so you can create your account. If you close the page we will have to manually setup your account so wait for an email from us if that happens.
QUESTIONS?
Contact us through our online form HERE
Check out what Sweeties Secret Sweeps has to offer and you will be a winner in no time.