Are you new to Sweeties Sweeps? Well then, welcome.

Here's some help to get started.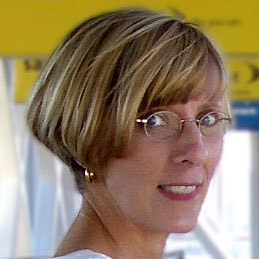 Sweeties Sweeps is the place to learn how to "win what you can't afford™" by entering winnable sweepstakes and instant win games.
My name is Wendy Limauge and I have been entering and winning sweepstakes since 1993 when I won my first TV from Captain Crunch cereal. Sweeties Sweeps is where I share my passion for entering and winning sweepstakes and to help you learn how you to can win what you can't afford.
Sign up for my FREE eMail course called Sweeping 101.
It will teach you everything you need to know to become a winner. There is never a charge for this course.
Sign up to read get daily sweepstakes updates by email or through an RSS Reader. This is separate from the Sweeping 101 course and will keep you updated with all kinds of new sweepstakes to enter.
It is free to sign up and free to participate in this site (help keep this site free, see below).
How to Find Things on the Sweeties Sweeps site
The fastest way to find just about anything on this site is to click the Categories on the navigation bar at the top of the screen. When you hover your mouse over that bar you will see drop-down menus and all of your choices will be there. There you will find sweepstakes listed by type of prize, restriction, or ending date.
It's easy to remember where everything is found too. Just always remember to look on that bar for whatever you are searching for.
If the drop-down menus do not work for you it is most likely the browser you are using. It is a good idea to have several browsers installed on your computer because if one doesn't work another may. Internet Explorer comes automatically installed on all Windows PCs.
Here are some other browser options:
Searching on Sweeties Sweeps
The quickest way to find something is to use the search box. Type a prize you want to win in the search and it will give you sweepstakes to enter.
Nifty Navigation
When you click on an article or post you will see another type of navigation just above the post. This navigation is text links that will take you back to the category the post was posted under or all of the way back to the Homepage. Nifty huh?
Click to view a larger picture.
How do I leave a Comment on the Sweeties Sweeps site?
Give yourself a name. If you don't want to give your entire name just give your first name.
Type your email address. This is private and will not be shown to anyone.
Website. This is optional. If you want to put your website or blog address here you can.
Type your Comment and click Submit.
Sponsor a giveaway, Promote Your Sweepstakes or Advertise on Sweeties Sweeps
Hosting a giveaway on this site will introduce a lot of people to your product, website, blog, business, or service. Sweeties Sweeps gets approximately 150,000 unique visitors and 1.5 million pageviews each month, 24,000 readers through either feed or email, 22,000 Fans on Facebook and 12,300 fans on Twitter (current as of Jan 2013). View current stats here.
Note: You must be willing to ship the prizes or prizes to the winner(s) as we do not cover shipping costs.
Want to contact Sweetie? Fill out this form: