Vita Coco is giving away 3,000 complimentary cases of Vita Coco water to celebrate their 300,000 fans on Facebook.
Send an email with which Vita Coco flavor you favor to 300K@vitacoco.com to enter.
One per person. No other rules. Found on their Facebook page.
Winners will be picked Wednesday at noon ET on August 15, 2012.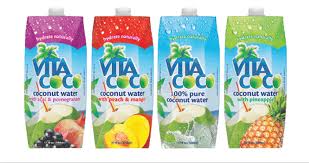 Vita Coco Flavors
:
Vita Coco 100% pure
Vita Coco pineapple
Vita Coco acai & pomegranate
Vita Coco passion fruit
Vita Coco peach & mango
Vita Coco tangerine