This year, the game you love is entirely different, but you're still going to love it. Click here for instructions and get familiar with what's new in 2010 and prepare for chances to win!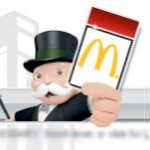 Eligibility:
The In-Store Game is open only to residents of the Territory. The Online Pre-Promotion Sweepstakes is open only to residents of the US and Canada who must be at least thirteen (13) years of age or older on the day of registration
The Online Game is open only to residents of the US who are thirteen (13) years of age or older on the day of registration.
Participants With Disabilities: If you have a disability that you believe prevents you from participating in the Game, contact 1-877-730-9408 for assistance.
Entry Periods:
Online Pre-Promotion Sweepstakes beginning September 21, 2010 and ending at 11:59:59 p.m. on October 4, 2010
In-Store Game that begins at midnight on October 5, 2010 and ends at 11:59:59 p.m. on November 1, 2010,
Online Game that begins at midnight on October 5, 2010 and ends at 11:59:59 p.m. on November 15, 2010.
A day is the 24-hour period starting at 12:00:00 midnight and ending the following 11:59:59 p.m.. An hour starts on the hour and ends at the beginning of the next hour . A quarter hour is each fifteen (15) minute segment that comprises one (1) hour
Enter Online Here: www.playatmcd.com
Play Via Text Message: text the 11 -digit Game Code on the Game Stamp or the FREE Code to short code 96363
Free Code information below.

Read More about How to Play: www.playatmcd.com/Help/How-To-Play
Get Stamps With Purchase: Get a Game Piece (consisting of two (2) MONOPOLY Game Stamps) by visiting a participating McDonald's restaurant in the Domestic Territory and purchasing one of the following food items
Big Mac®
Medium Soft Drinks
Hash Browns
Filet-O-Fish®
Large Fries
10-piece McNuggets®
20-piece McNuggets®
McGriddles®
Medium & Large McCafé® beverages (Hot & Iced) excluding McCafé Clear Cup Shakes
Get Stamps Without Purchase by Mail (AMOE): A Participant can request a Game Piece without buying a food item at a participating McDonald's location by mailing a legibly handwritten, self-addressed, stamped envelope (SASE) with sufficient postage and a return address, including: first and last name, street address, city, state, and zip or postal code to:
2010 MONOPOLY Game at McDonald's Game Piece Request
P.O. Box 49229
Strongsville, OH 44149-0229
DO NOT SEND ANY WINNING GAME STAMPS, COMMENTS OR QUESTIONS TO THIS ADDRESS.
Two (2) Game Pieces (a total of four (4) Game Stamps) will be mailed in response to each mail-in request that complies with the requirements of these Official Rules, while supplies last. Mail-in requests, including both outer envelope and SASE, must be handwritten. Outer envelope must include a return address in the upper left hand corner that matches the requestor's street address, and must be postmarked no sooner than September 21, 2010 and must be postmarked by November 1, 2010 and received by Sponsor no later than November 5, 2010.
Requests from Vermont residents that are postmarked in VT may omit return postage.
Get Stamps Through Links Contained In Various Game Communications:
a free Code can be obtained on the Official Website
in various Game communications
Use FREE Code I6L6V4N4T10 during the Online Pre-Promotion Sweepstakes.
Free Codes:
A FREE Code is not valid for an Online Game Play and can only be used once per eligible person.

The purchase, sale, trading, or barter of Game Pieces, Game Stamps, FREE Codes or Game Codes via Online or live auctions, or any other methods, does not constitute Legitimate Channels and is expressly prohibited.
Online Game: Each MONOPOLY Collect & Win Game Stamp and Food Prize Game Stamp contains the 2010 Online Game URL (PlayatMcD.com) with a unique 11-digit alphanumeric game code and is valid for one Online Game Play plus one Sweepstakes entry into the $1 Million Roll Sweepstakes (10/5/10 – 10/8/10) and/or the Community Chest Sweepstakes (10/5/10 – 11/15/10) based on the date of Game Code entry in the Online Game.
Prizes:
In-Store – Instant Win Prizes:
1,350,000: Redbox One night DVD Rental ARV $1
5,000,000: Three month Pogo.com Subscription ARV $18
4,000,000: Twenty Snapfish Photo Prints ARV $4
966,000: $5 Walmart gift card
45,000: $10 Walmart gift card
10,000: EA Sports video game ARV $60
7,000: $50 Walmart gift card
4,000: $50 cash
500: $500 cash
100: $500 Walmart gift card
10: $5,000 Walmart gift card
10: EA SPORTS Ultimate game room ARV $3,800
4: $10,000 cash
4: $25,000 cash
2: 2011 Shelby GT 500 ARV 48,645
In-Store – Collect & Win Prizes:
5,000: $50 cash (Properties Needed: Mediterranean Avenue #750 Baltic Avenue #751)
1,500: $100 Cash (Properties Needed: Oriental Avenue #752, Vermont Avenue #753, Connecticut Avenue #754)
250: $200 Spa Wish gift certificates (Properties Needed: St. Charles Place #755, States Avenue #756, Virginia Avenue #757)
250: $1,000 cash (Properties Needed: St. James Place #758, Tennessee Avenue #759, New York Avenue #760)
122: Beaches Resorts The Luxury Included four Day/three Night Family Vacation for two adults & two children fifteen years or under (Properties Needed: Kentucky Avenue #761, Indiana Avenue #762, Illinois Avenue #763) ARV $7,000 (including air travel)
8: EA SPORTS Trip (Properties Needed: Reading Railroad #772, Pennsylvania Railroad #773, B&O Railroad #774, Short Line #775) ARV $7,000
5: $25,000 cash (Properties Needed: Atlantic Avenue #764, Ventnor Avenue #765, Marvin Gardens #766)
4: $50,000 cash (Properties Needed: Pacific Avenue #767, N. Carolina Avenue #768, Pennsylvania Avenue #769)
2: $1,000,000 cash payable $50,000 per year for 20 years (Properties Needed: Park Place #770, Boardwalk #771)
Rules: www.playatmcd.com/Official-Rules.aspx
Sweeps Rating: Sweeties Pick/Winnable
Photo Credit: McDonalds